Agricultural Machinery Iconset
Icon Design
With the fast-paced modernisation of agriculture a lot is now being done with programs on the computer, which is why icons of typically used agricultural machines were designed.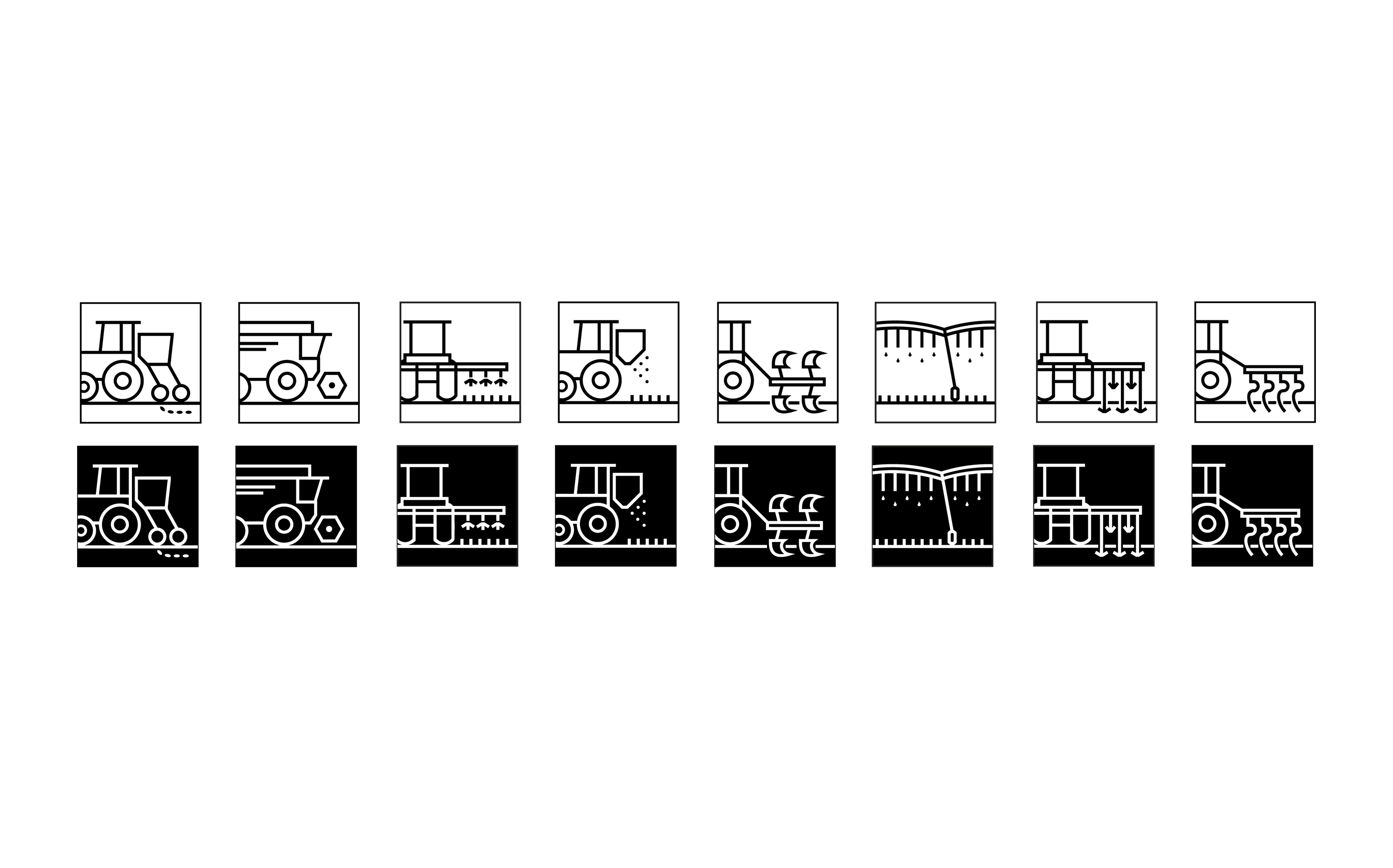 The set of 8 icons purposely only showcases a section of the whole machine as to put focus on the important parts, which are recognisable and can be differentiated. All icons were designed in a 40x40 grid and made in collaboration with farmers.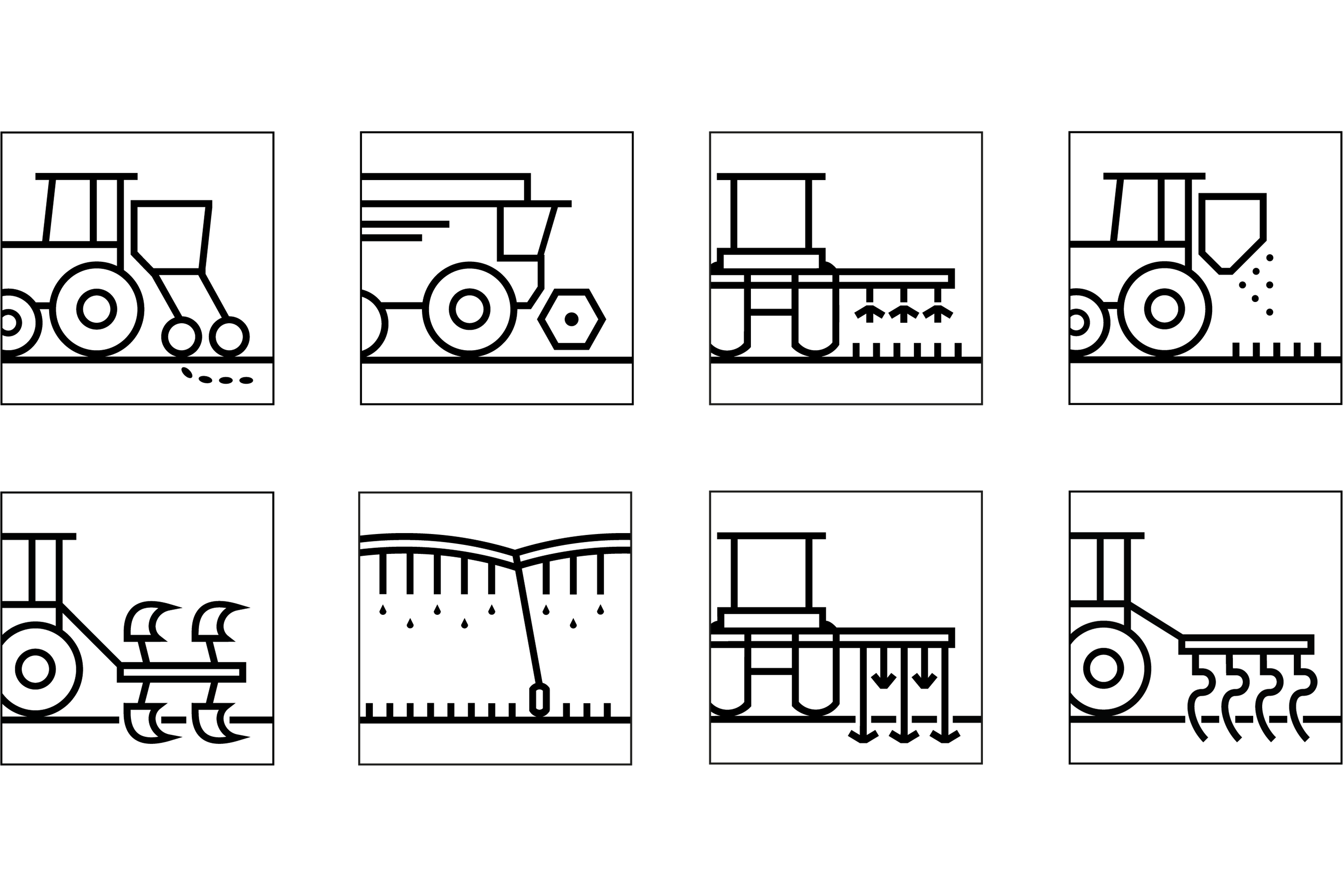 ---
Next Project
Alpinist: An Introduction
Folder, Poster Design, Illustration
The typeface being introduced in this folder and poster is Alpinist by Alisa Nowak and Jérémie Hornus, published at the Indian Type Foundry.