Alpinist: An Introduction
Folder, Poster Design, Illustration
The typeface being introduced in this folder and poster is Alpinist by Alisa Nowak and Jérémie Hornus, published at the Indian Type Foundry.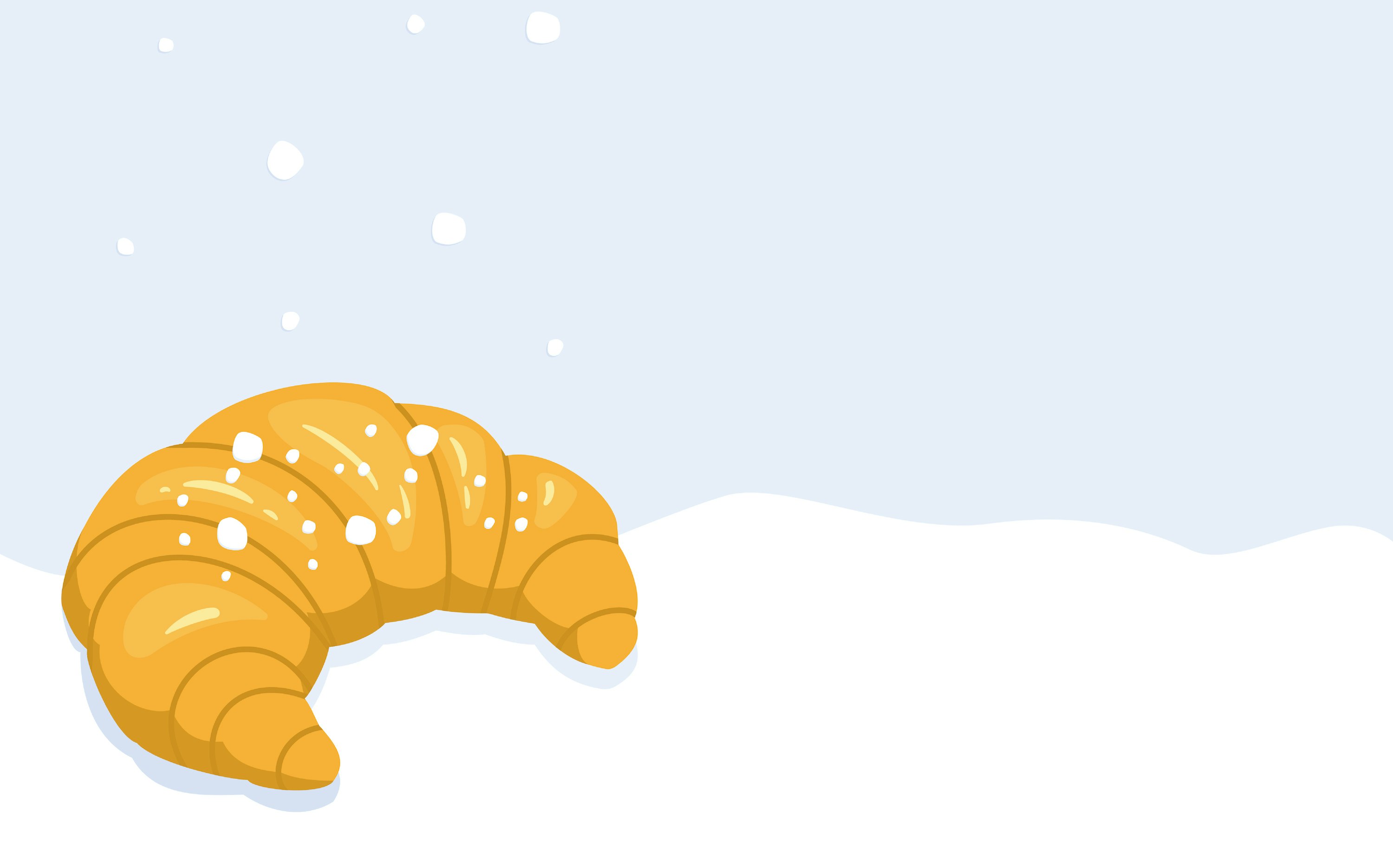 Alpinist was assigned to me by my professor with the task of designing and texting both a folder and poster that represent this font. The illustration of the croissant (and baguettes) was chosen as both typographers live as well as design in Paris and the curves of the croissant mirror the roundness and friendliness of the typeface. The mountains and snow are a play on the font's name.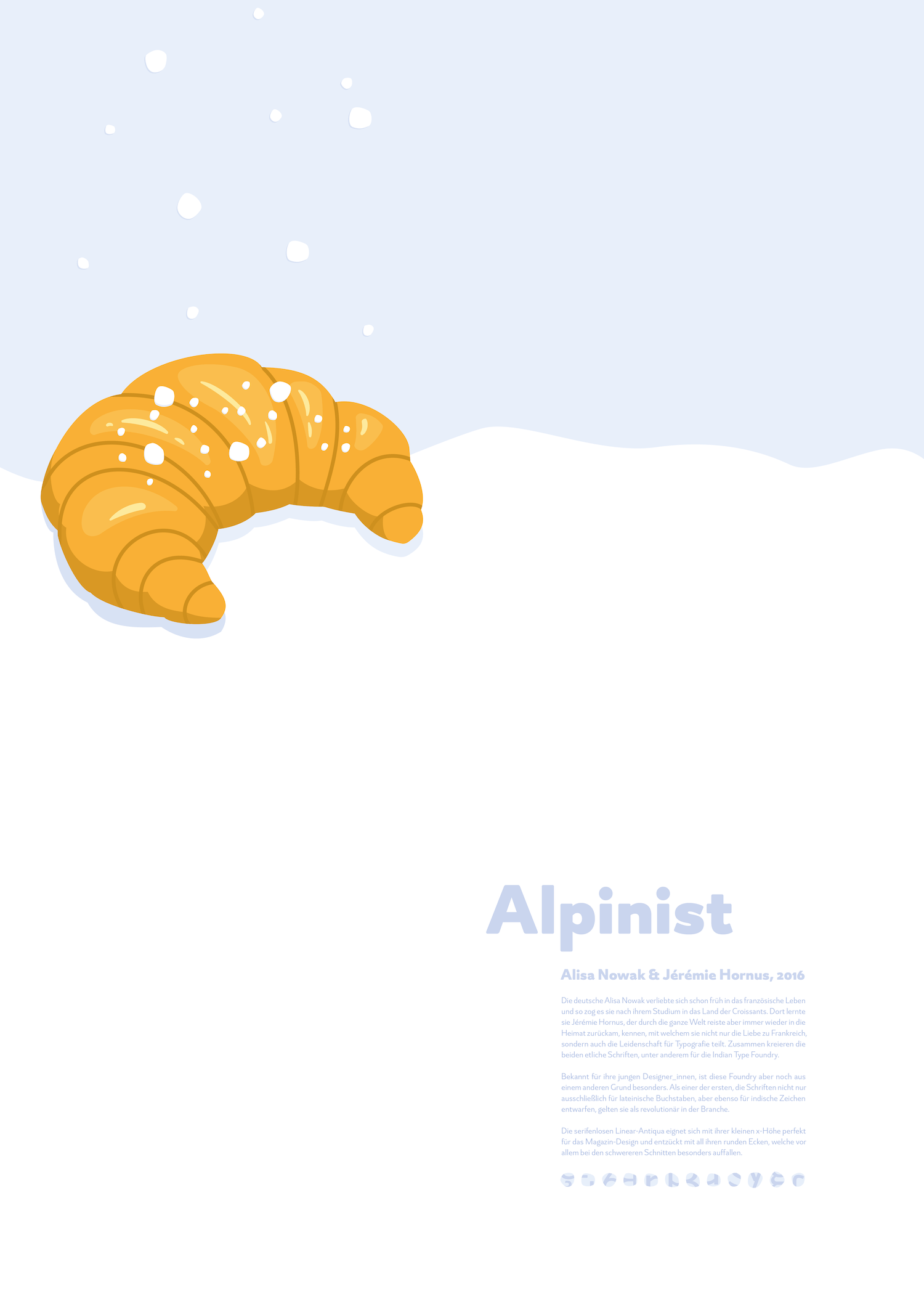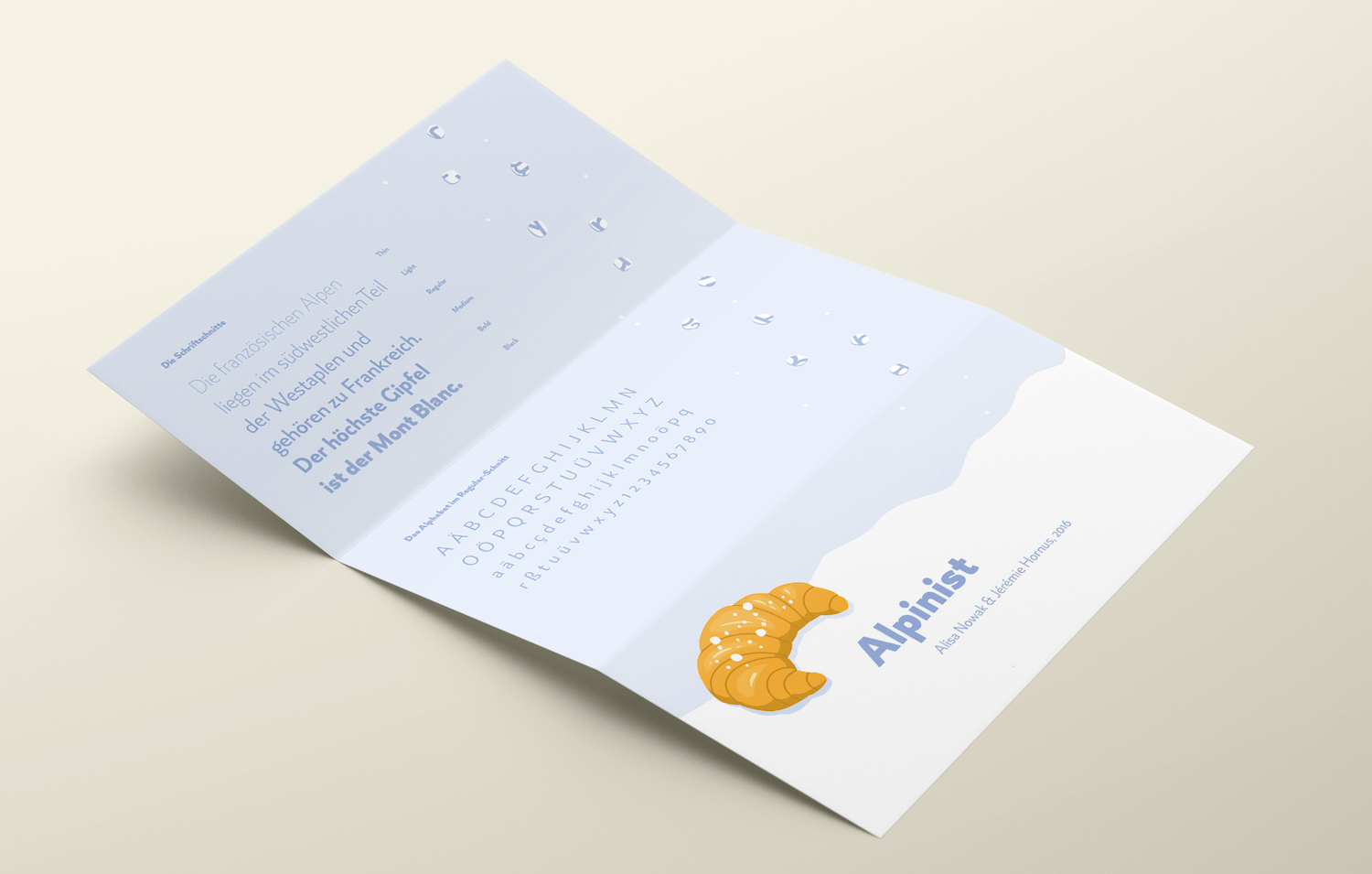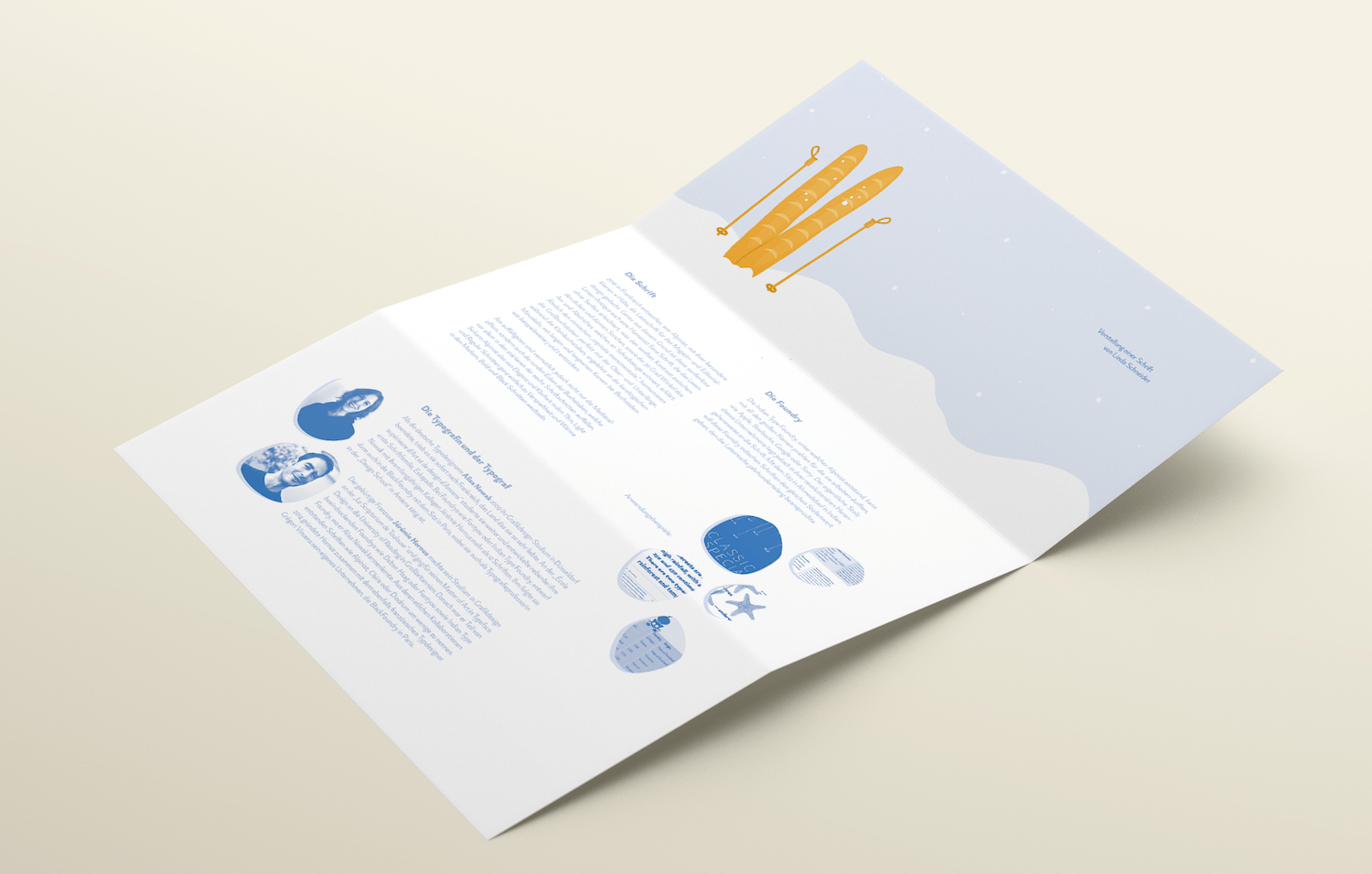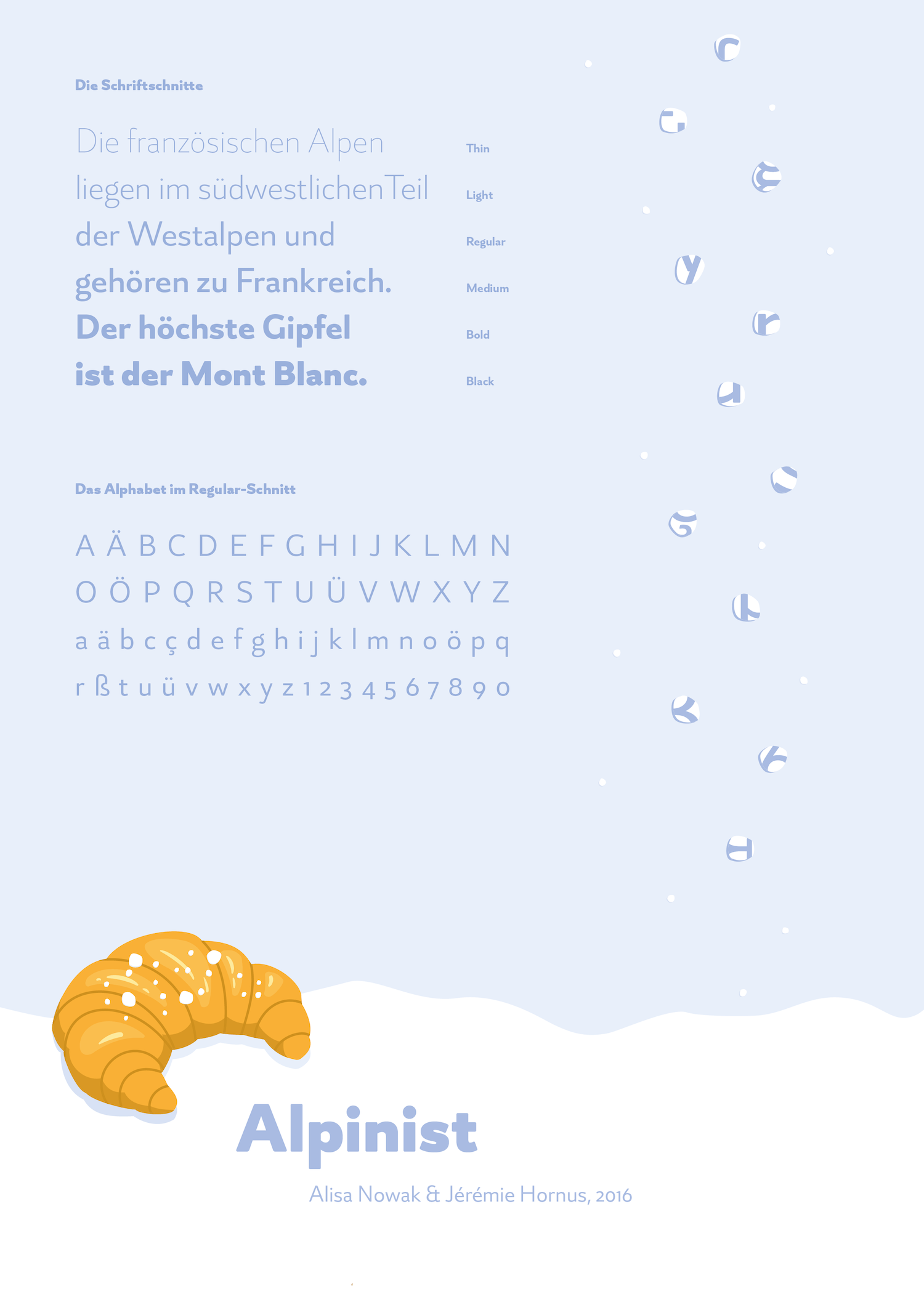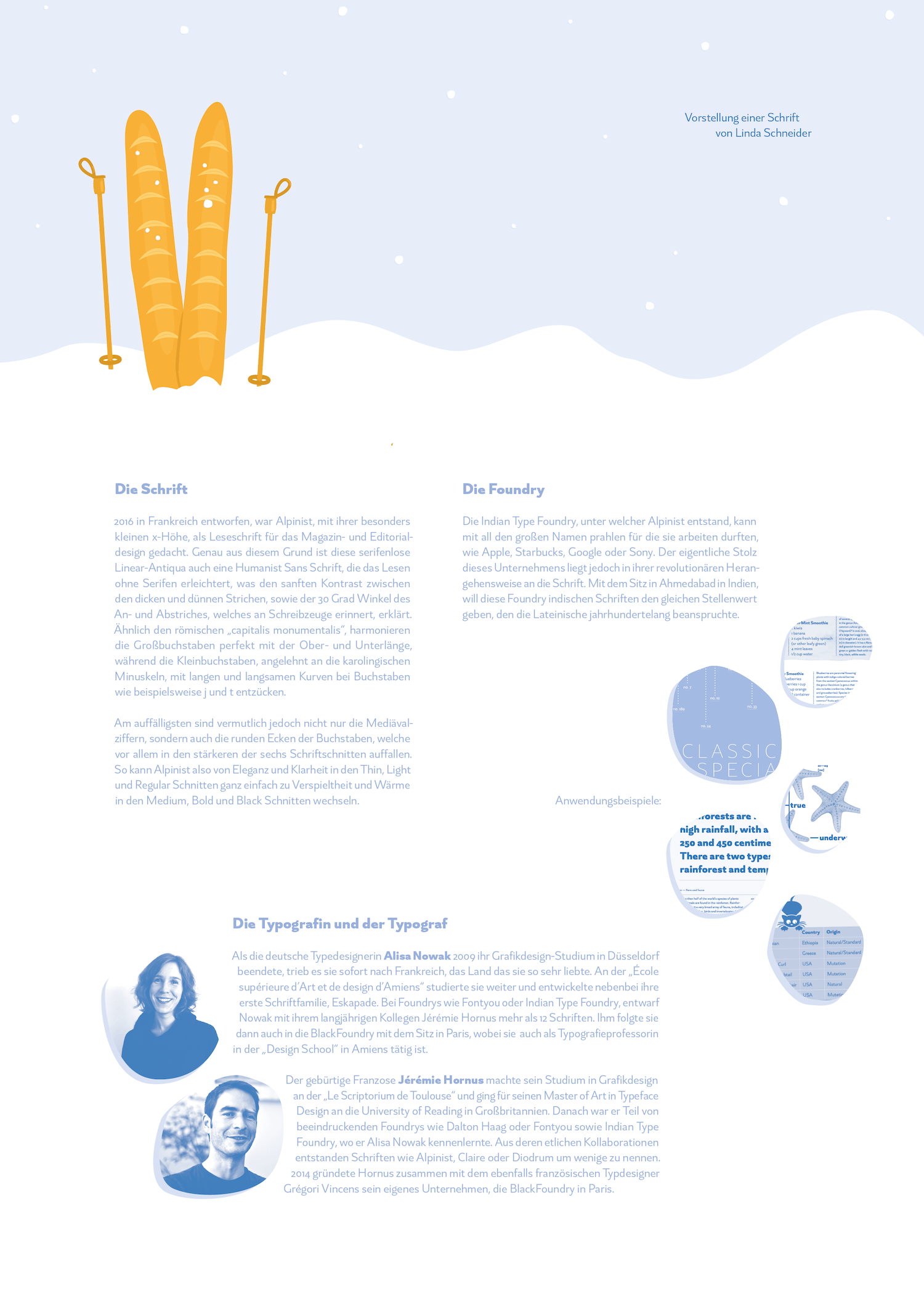 ---
Next Project
Midsommar Magazine
Information-/Editorial Design
Midsommar by Ari Aster is a mindfuck horror movie disguised in bright daylight and colourful surroundings of the Swedish countryside.