A fictive poster for the play Antigone by Sophocles, directed by Jette Steckel and performed at the Burgtheater in Vienna.
This poster represents a core scene in the play—when Antigone tries to bury her deceased brother she is committing a crime. For this poster, earth was put into the shapes of letters by hand. I tried to be neat with the first few letters and gradually make them more messy, with the last letter nearly fading away to show that Antigone's brother's grave was later dug up again by guards, ruining his peace after death.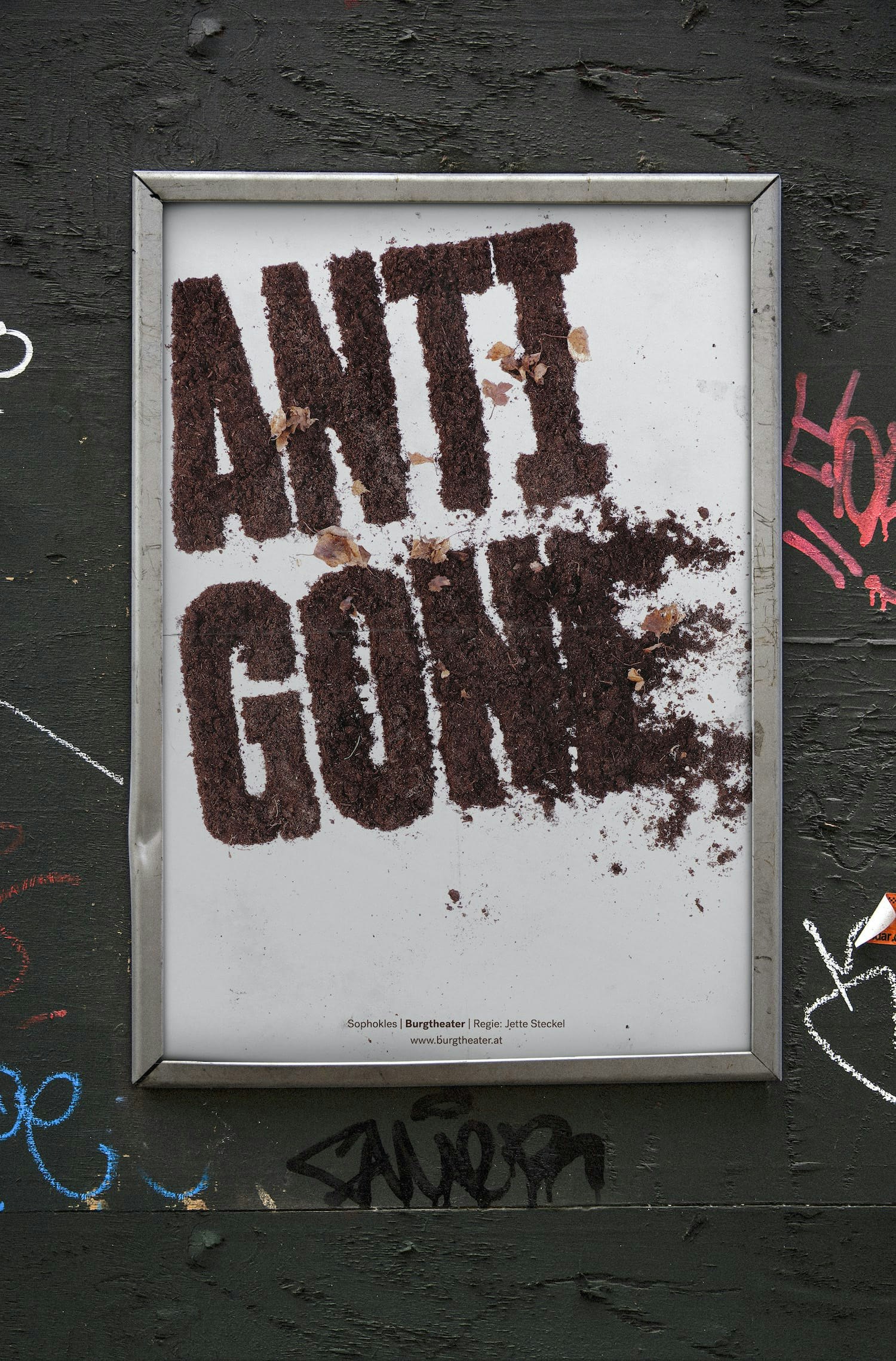 ---
Next Project
Point Line Plane
Book Design, Illustration
An analysis about the importance of the point, the line and the plane in design.