Midsommar Magazine
Information-/Editorialdesign
Midsommar by Ari Aster is a mindfuck horror movie disguised in bright daylight and colourful surroundings of the Swedish countryside.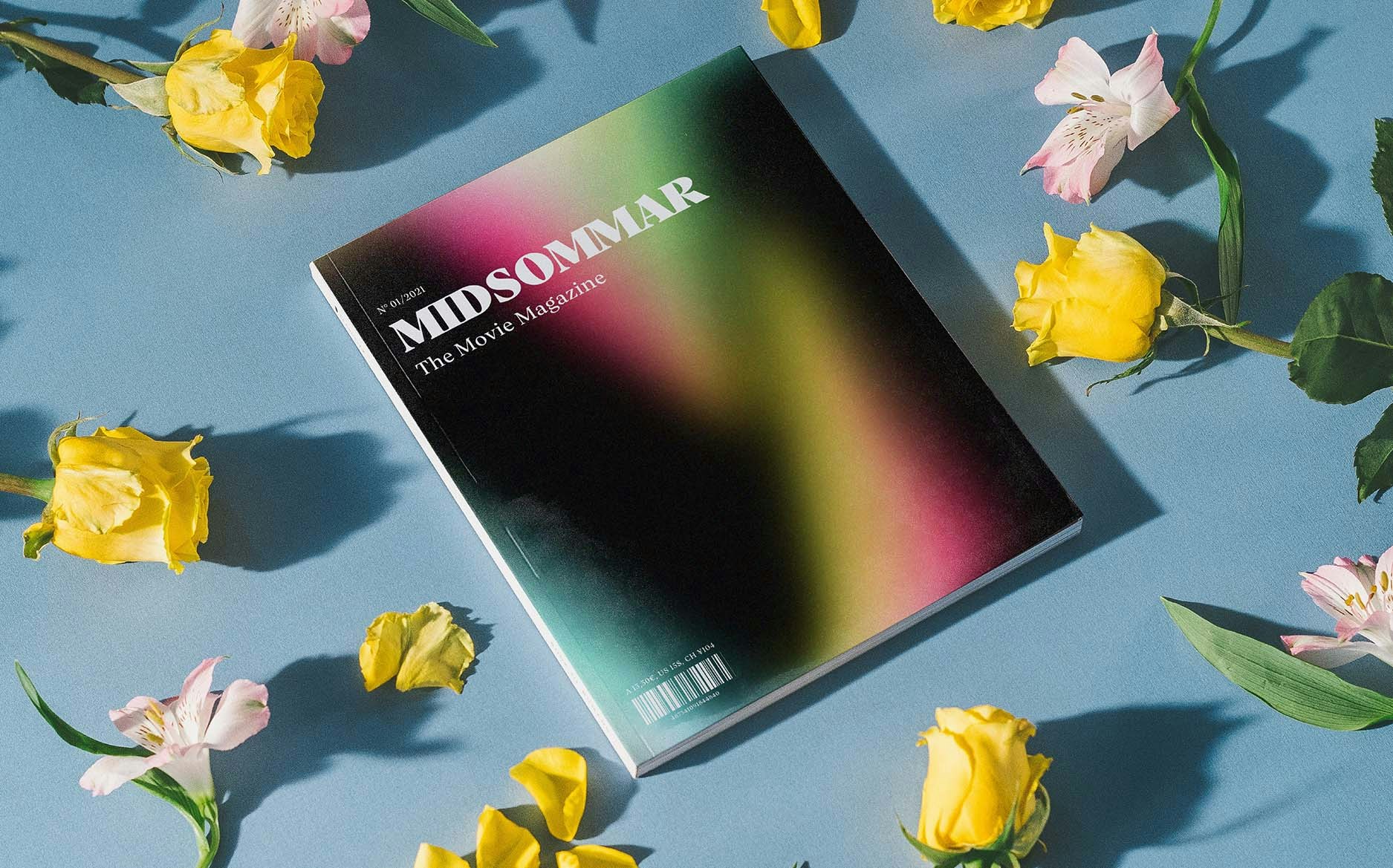 The purpose of this university project was to analyse a movie, collect data and present that in a magazine. Various informations about characters (sociogram), storylines (timeline), scenes (focus on scene timeline) and other elements were collected by watching the movie a million times.
While the typography and thought provoking essays are clean and consistent—to guarantee a comfortable reading experience—the graphics and visualisation were purposefully made to be as colourful as possible to reflect the color palette of the movie itself. The magazine therefore combines the ridiculous and surprising colourfulness of Midsommar as well as the classic, dark spots of text that reveal the real atmosphere of the movie.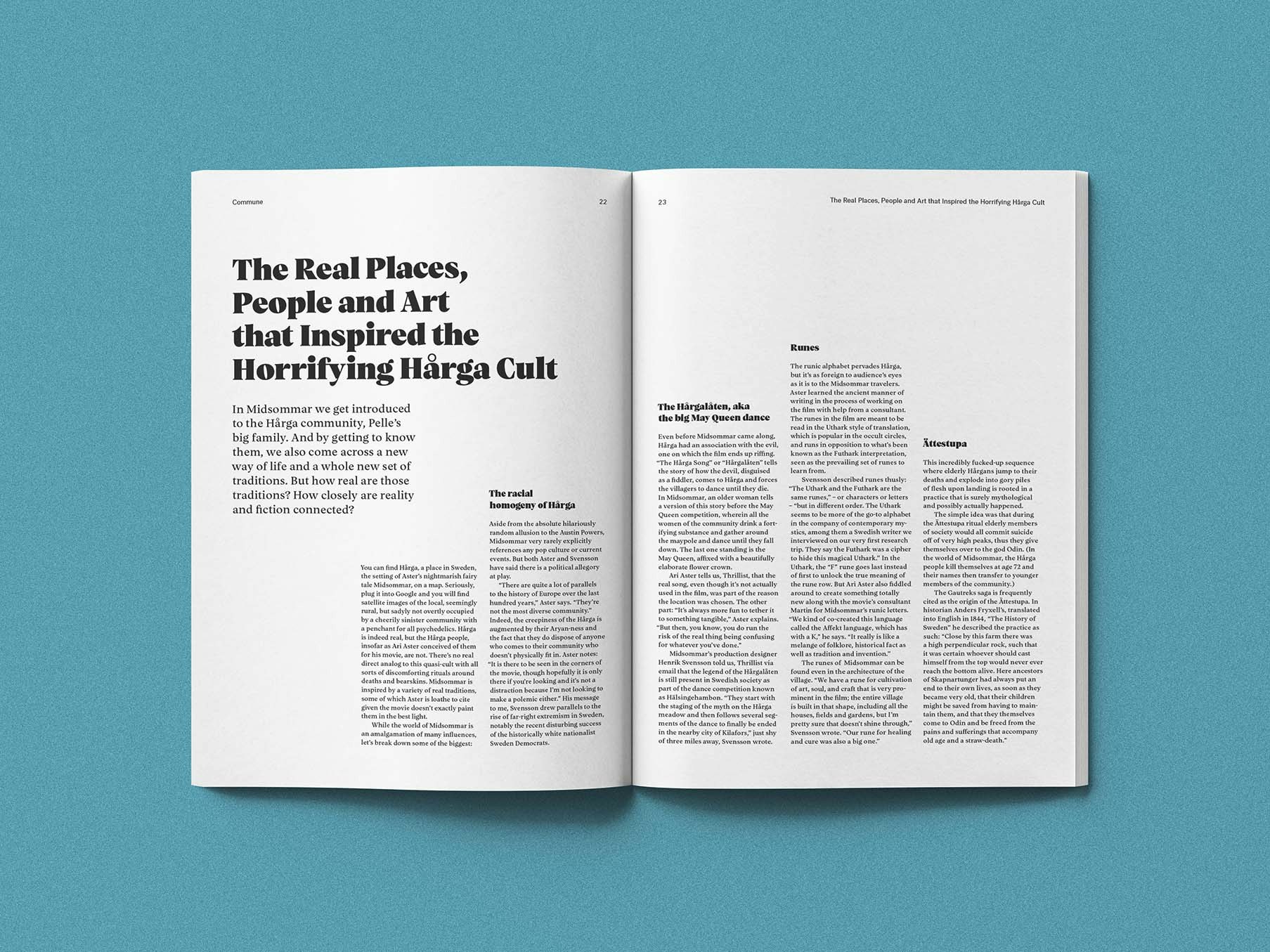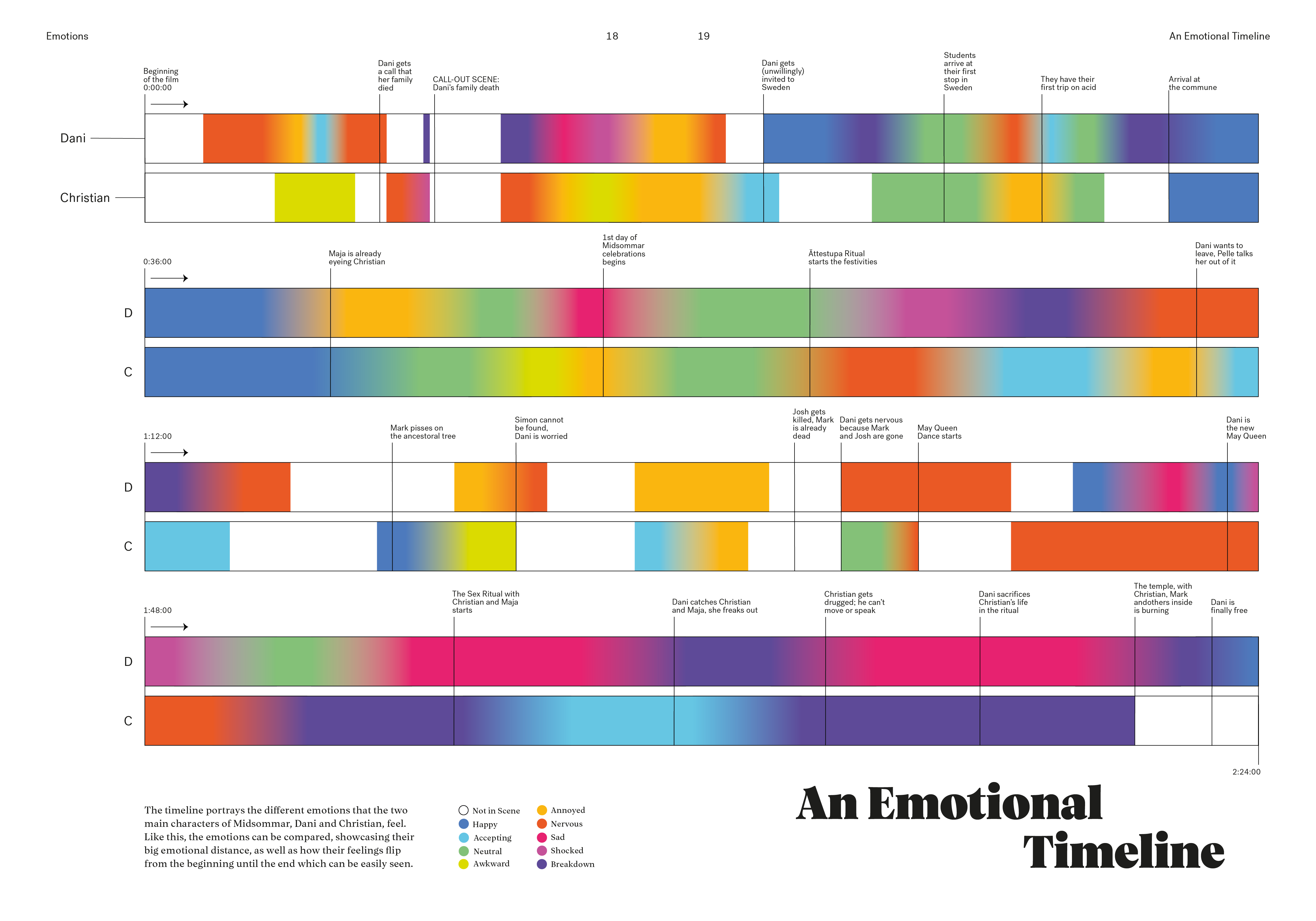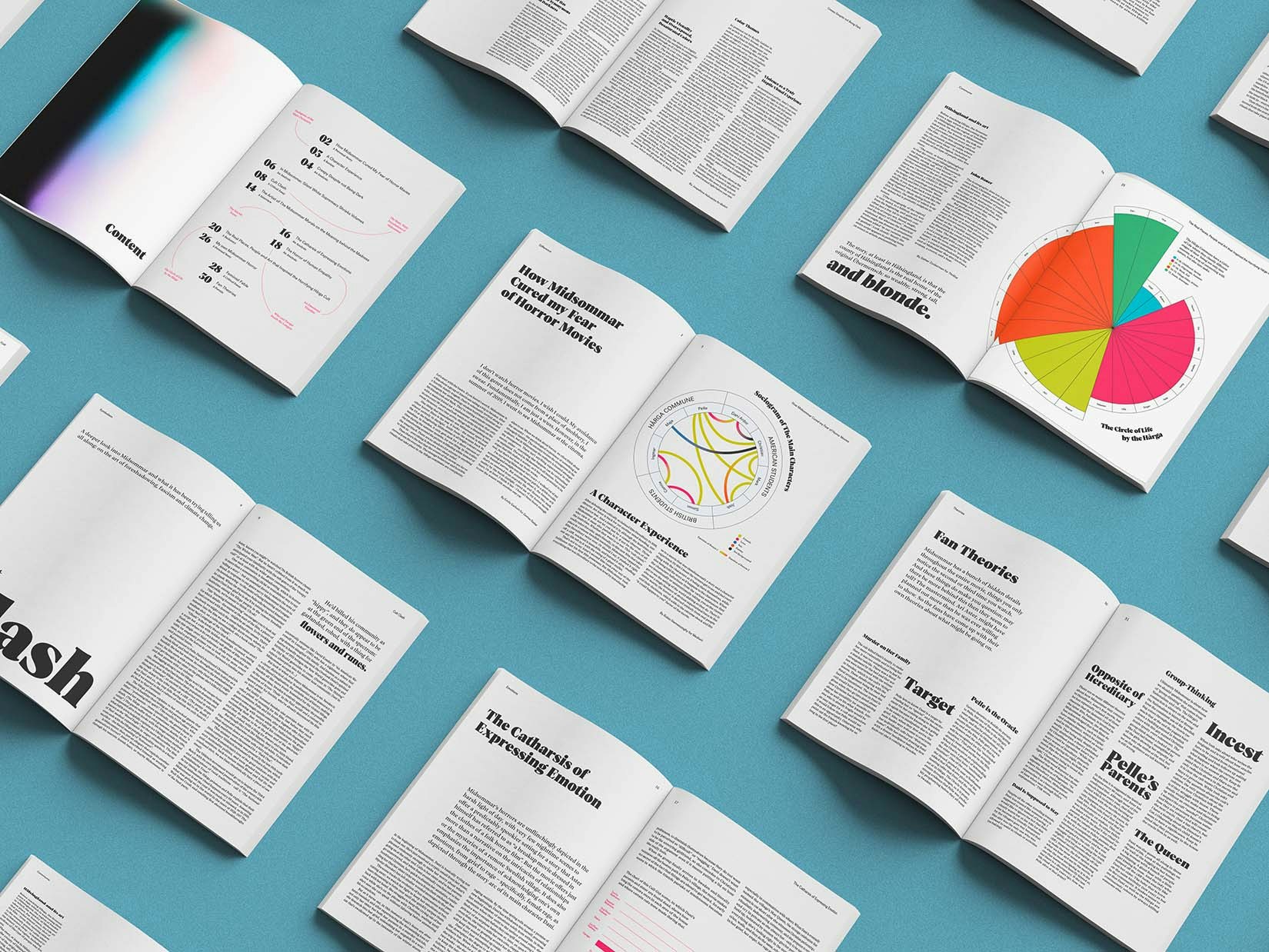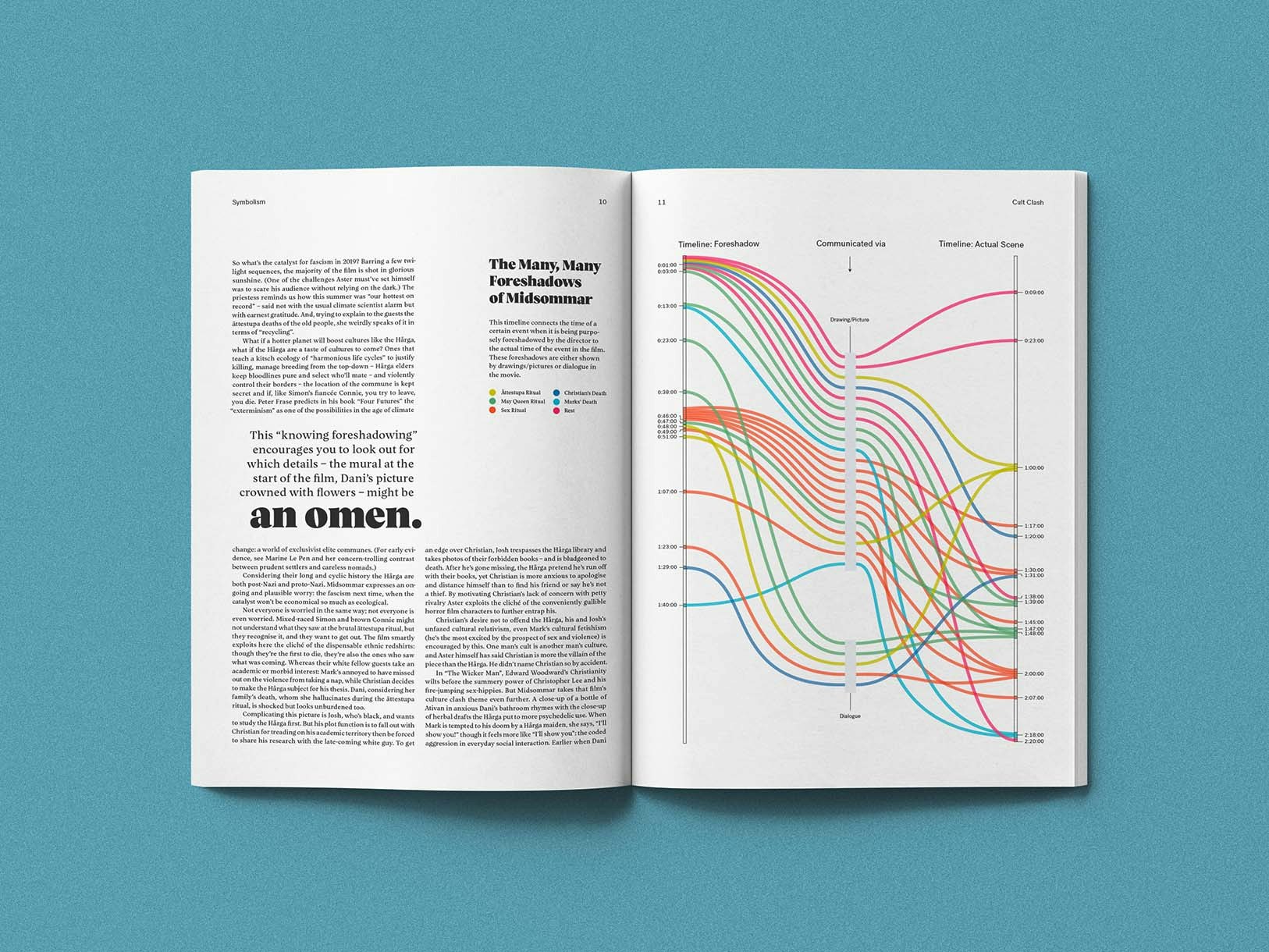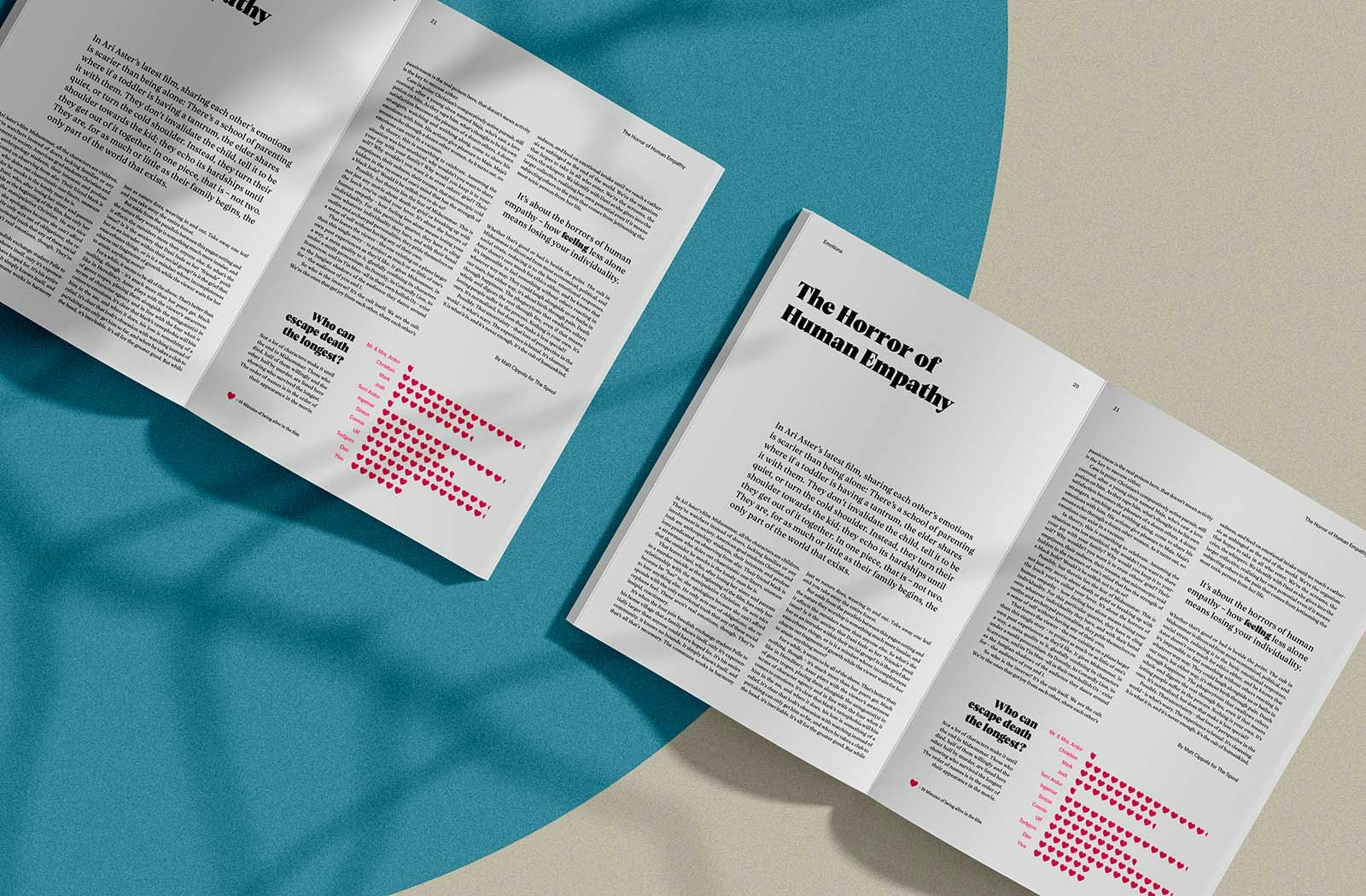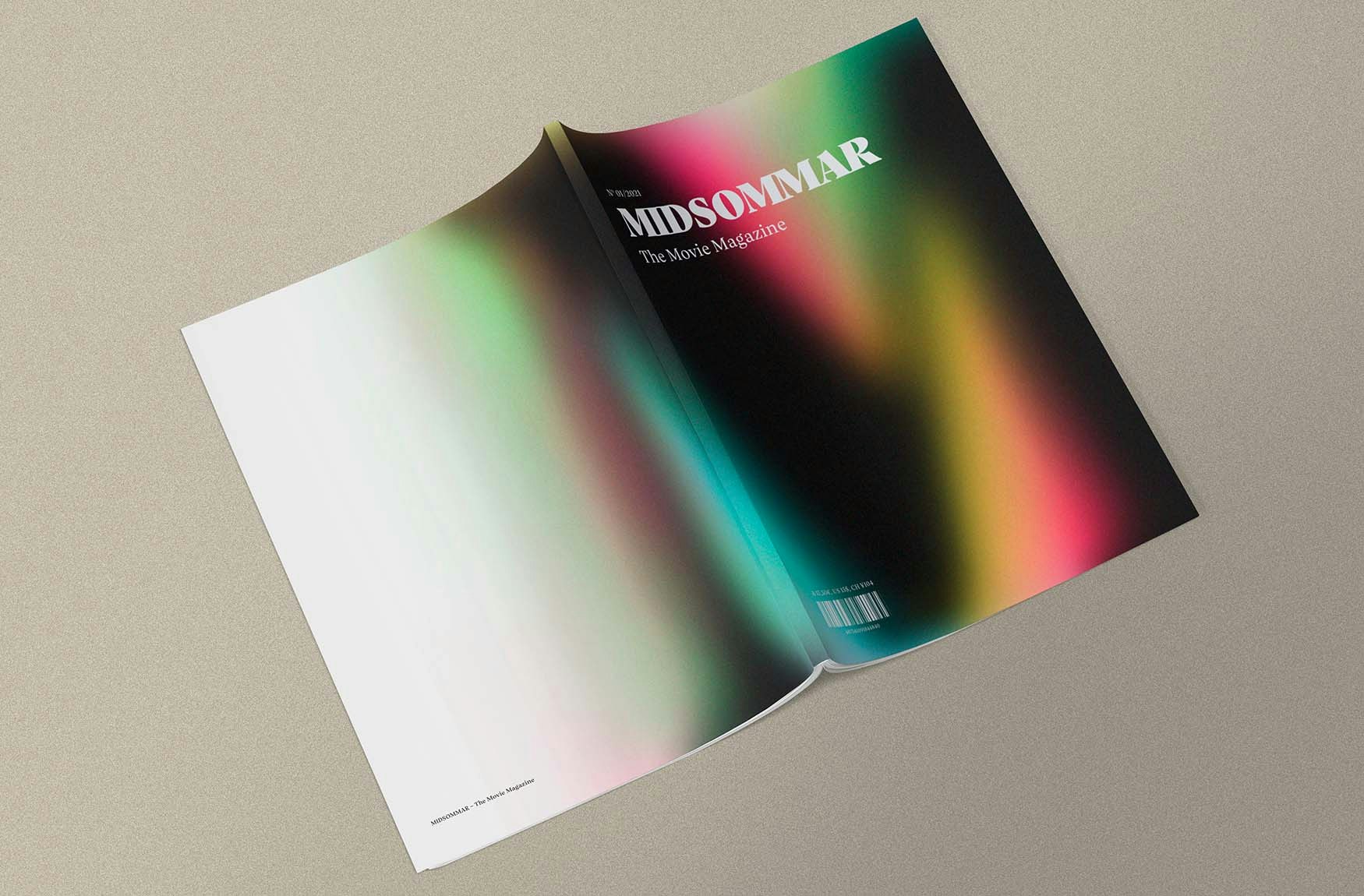 ---
Next Project
Alpinist
Folder and Poster Design, Illustration
The typeface being introduced in this folder and poster is Alpinist by Alisa Nowak and Jérémie Hornus, published at the Indian Type Foundry.