Reception Area Signage
Information Design, Signage
A team of interior designs developed different approaches to redesign the reception area of the WIFI in St. Pölten. I supported each team by doing the signage and graphic wall elements.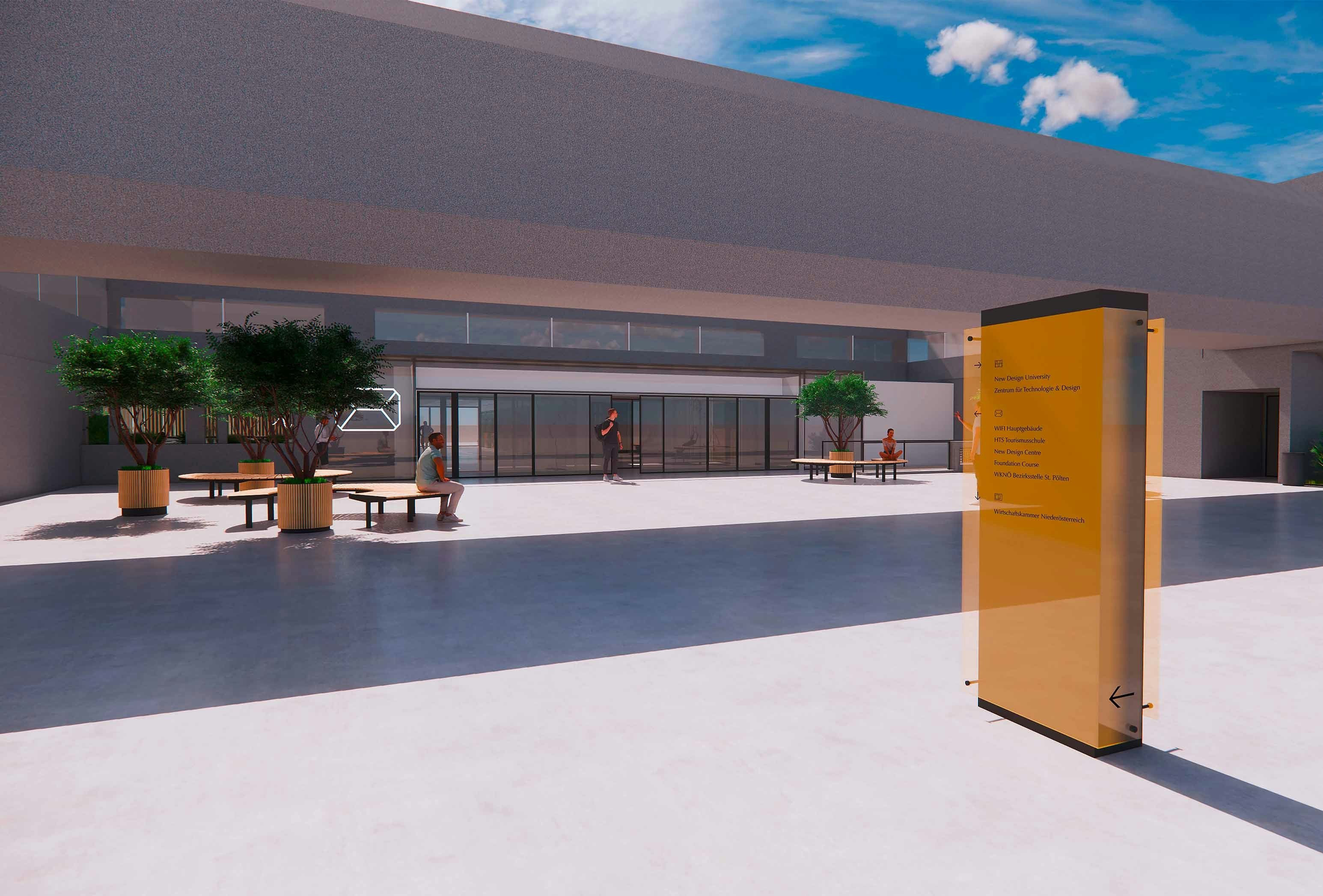 The WIFI St. Pölten commissioned the New Design University with a conceptual redesign of their reception area – a more welcoming, hotel-esque atmosphere was the goal, while keeping in touch with the original brutalism character of the building designed by renowned architect Karl Schwanzer. Six interior design students were chosen to present three different design proposals. I was selected to create a new signage system of this complex building that would contrast the existing confusing one. I also supported them in their visions of representing the history of the prominent building on the walls of the entrance rooms as well as prepare all the materials needed for the presentation.
Representatives of the WIFI St. Pölten will now choose which design proposal fits their needs the best and will be put into reality. Interior Designs by (from top to bottom: Kiva Cheyenne Prinsloo & Simon Spitaler, Anja Gleiss & Kaleb Egger, Valeria Stecher & Michael Artner)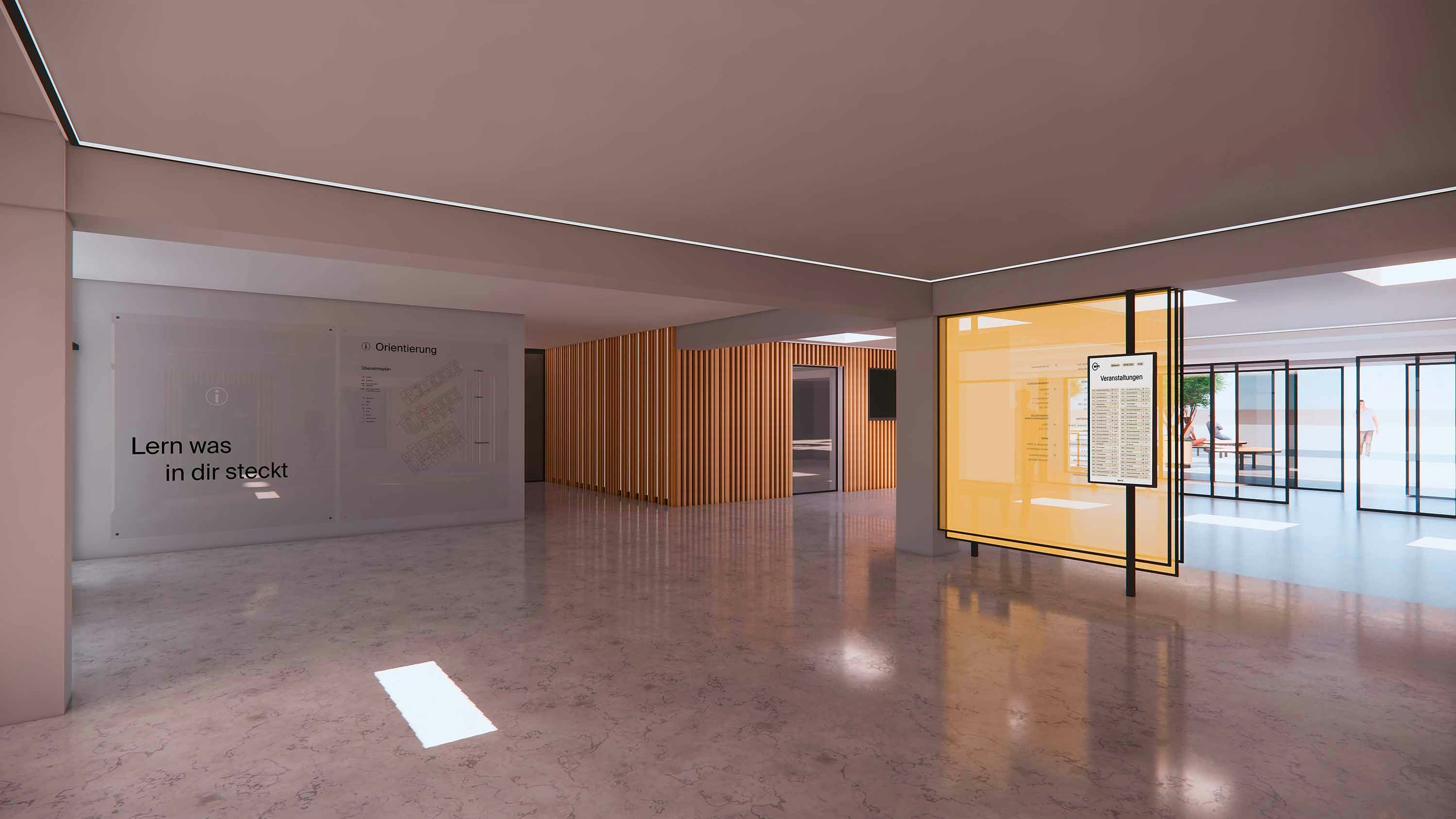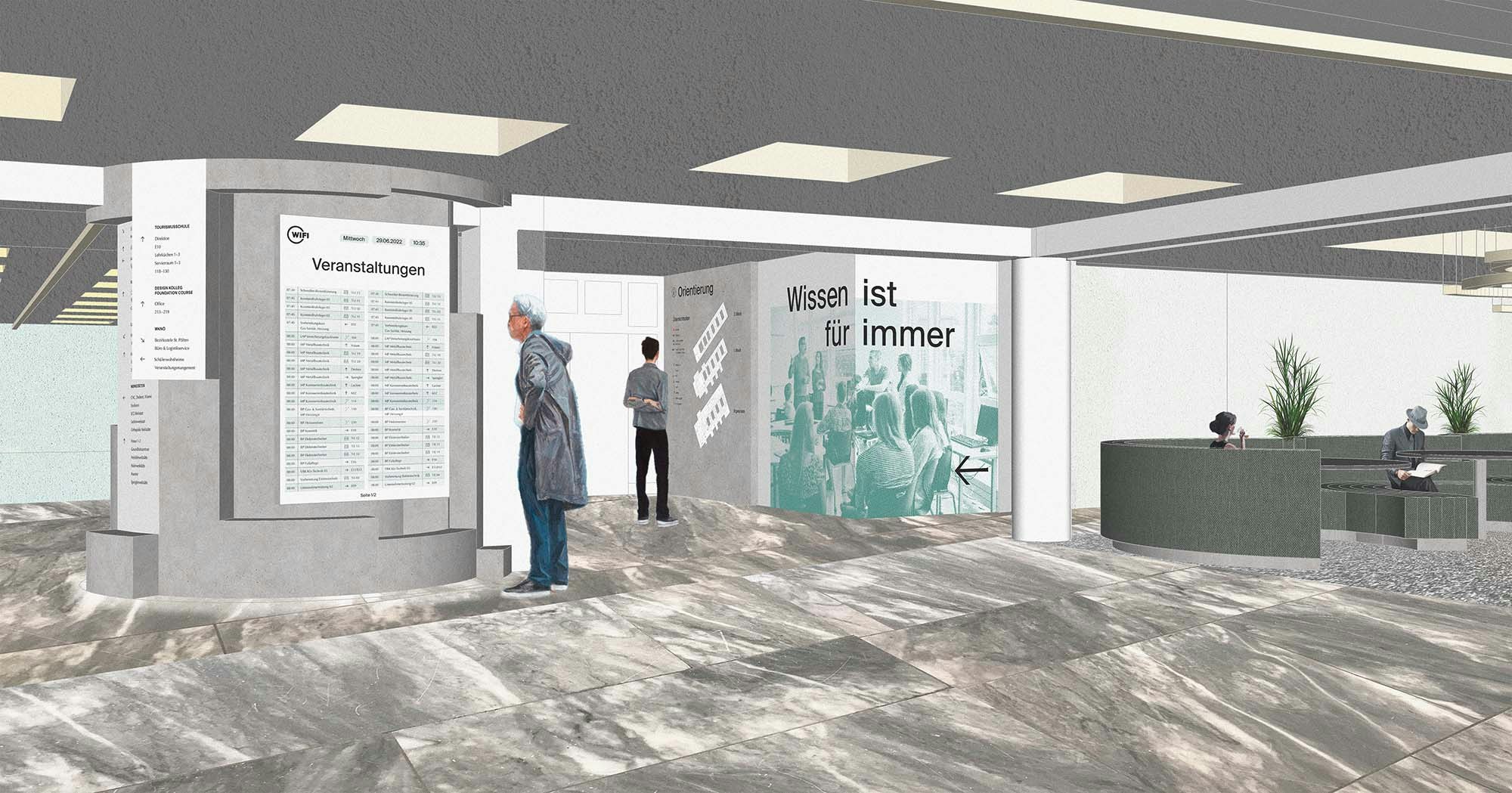 ---
Next Project
Who is to blame?
Editorial Design, Collage
A radical newspaper on the responsibility of climate change that wants to put the enablers in the negative spotlight they deserve.