Who is to blame?
Editorial Design, Collage
A radical newspaper on the responsibility of climate change that wants to put the enablers in the negative spotlight they deserve.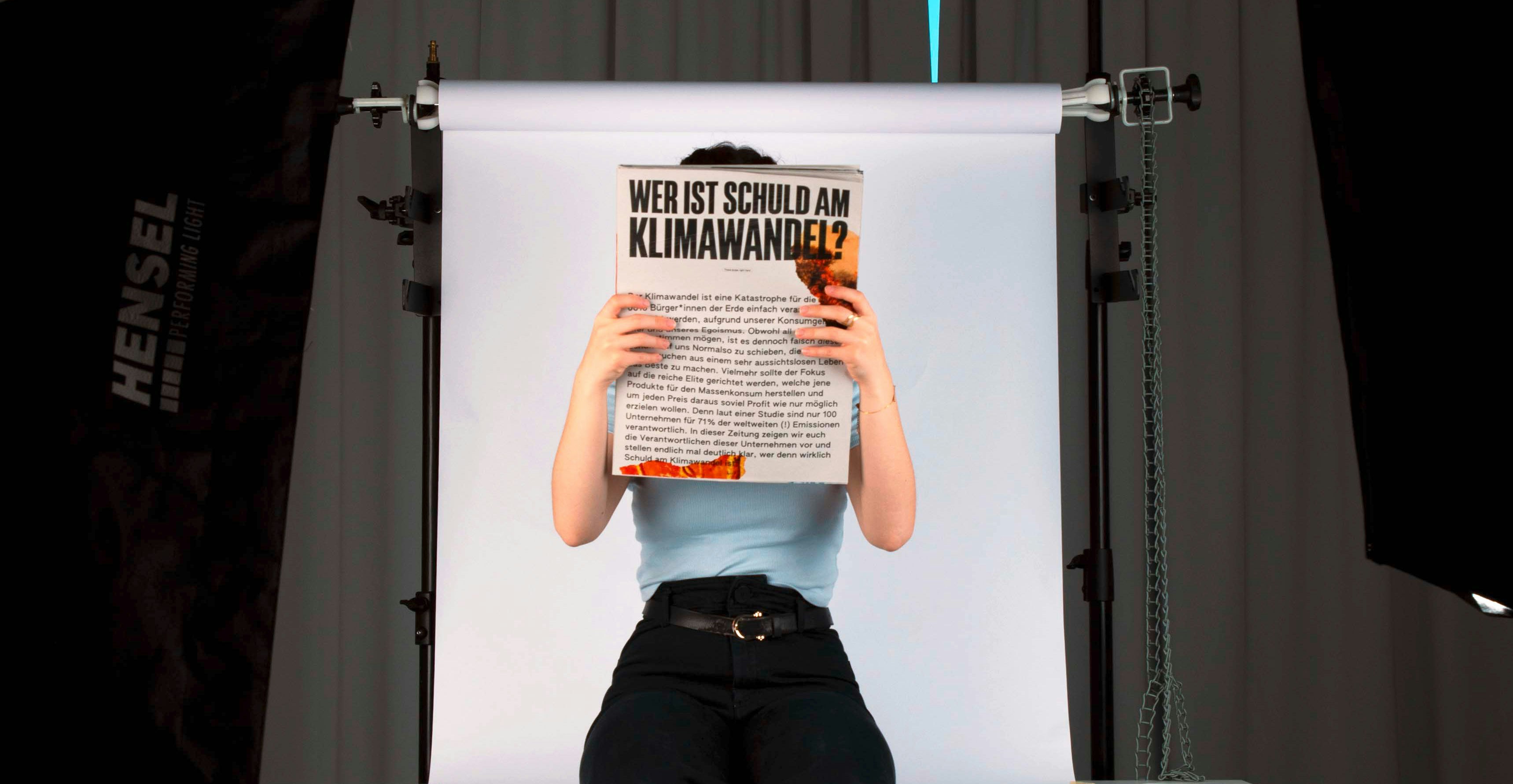 Who is to blame for climate change? is an unconventional edition of a newspaper in classic format. The aim is to present the complex issue of climate change to the target group of young people in a simplified way. Climate change is always blamed on us average citizens—but climate change has only reached this extent in the first place because powerful people are out for profit, cover up mistakes and don't want to change anything. In a radical way, their blame for climate change is presented in this newspaper. The individual sheets are not numbered, but form a puzzle on the front and back.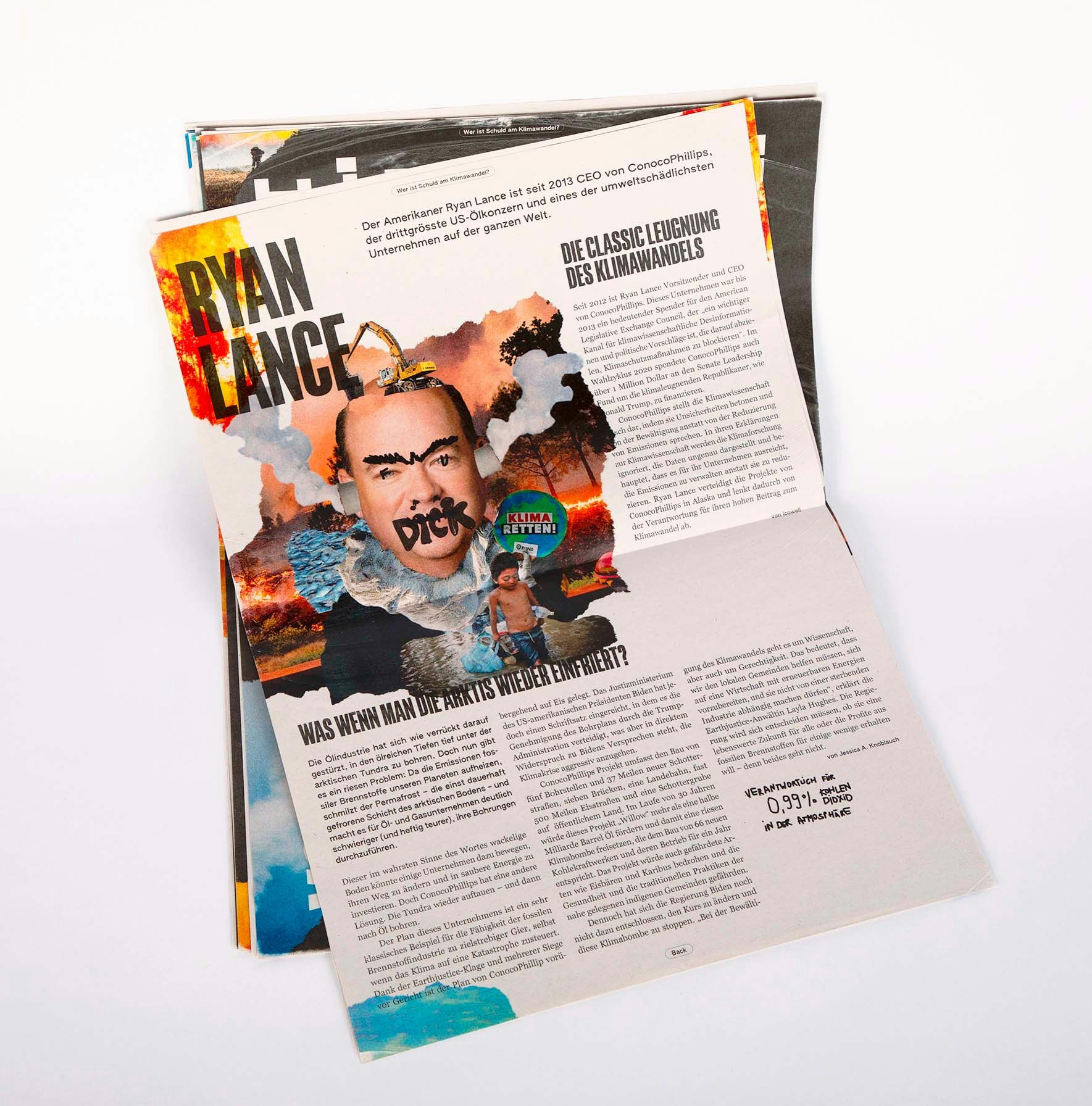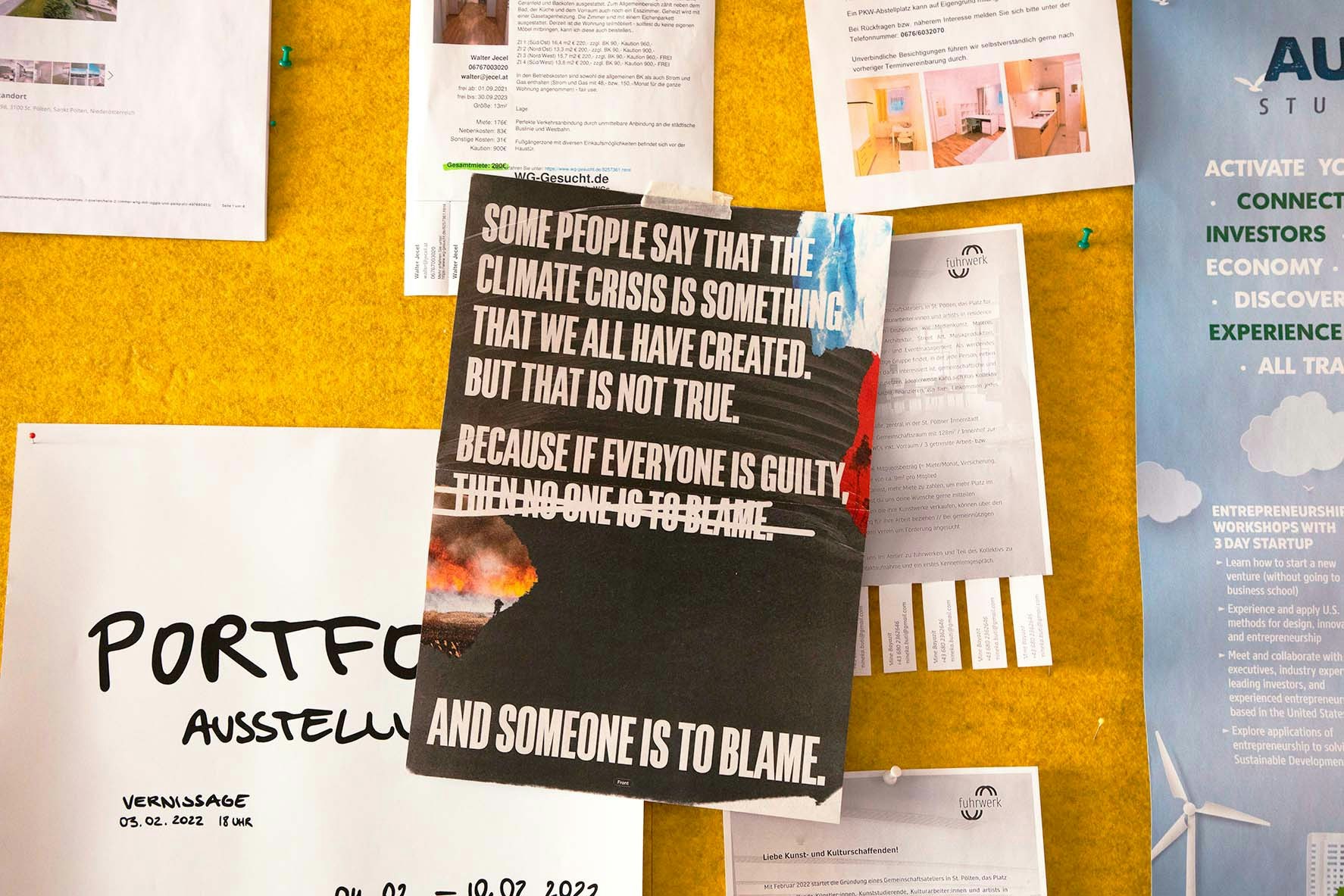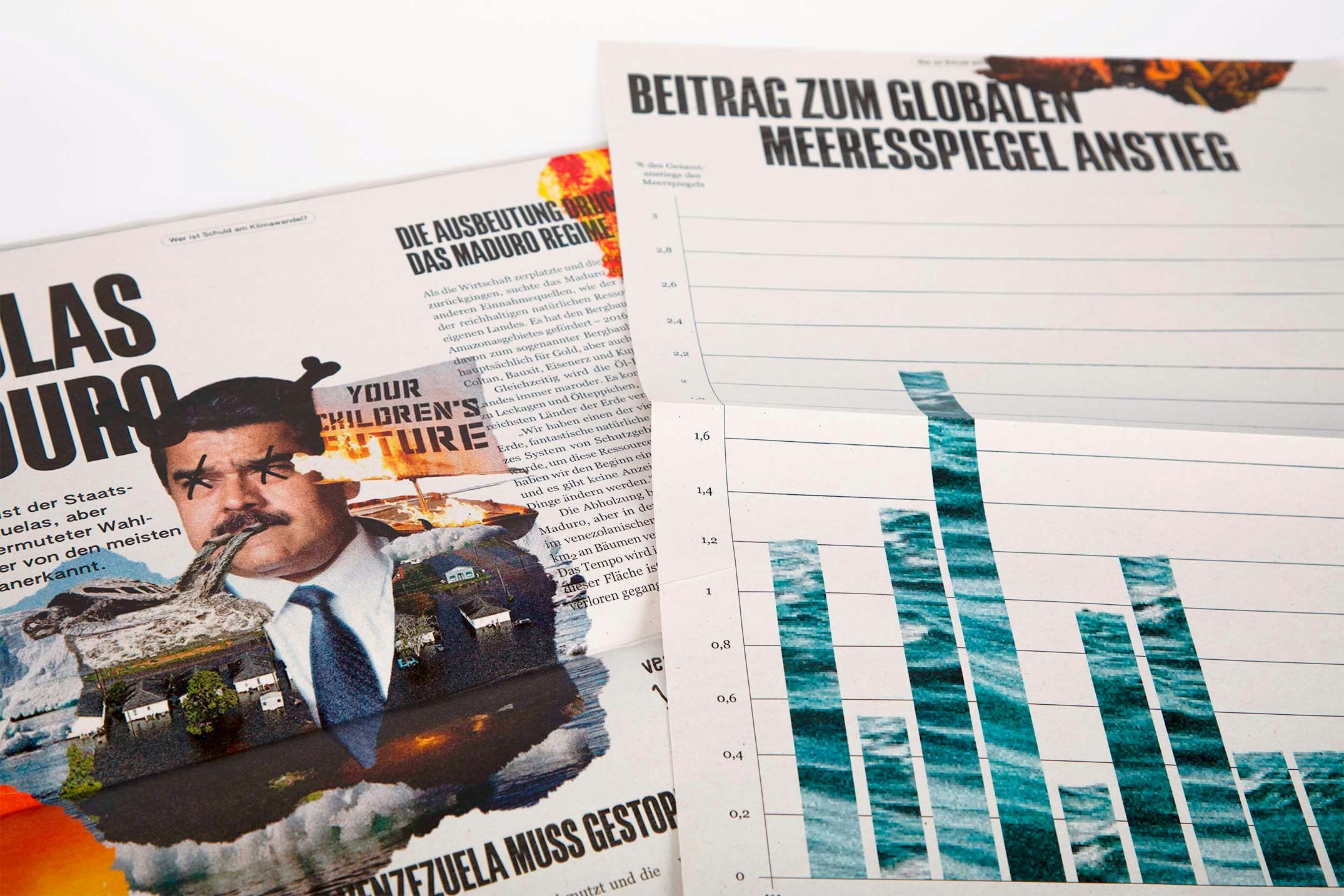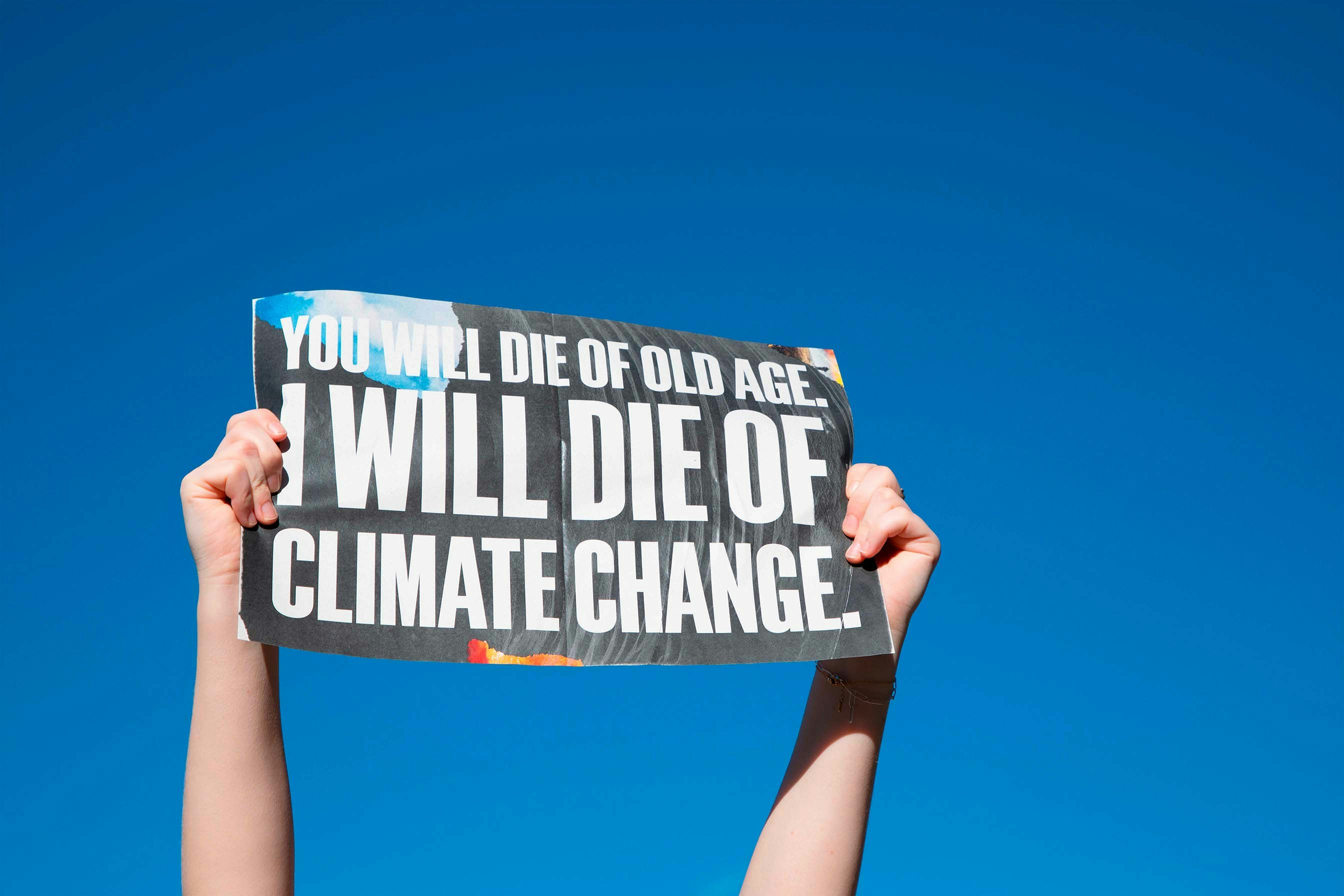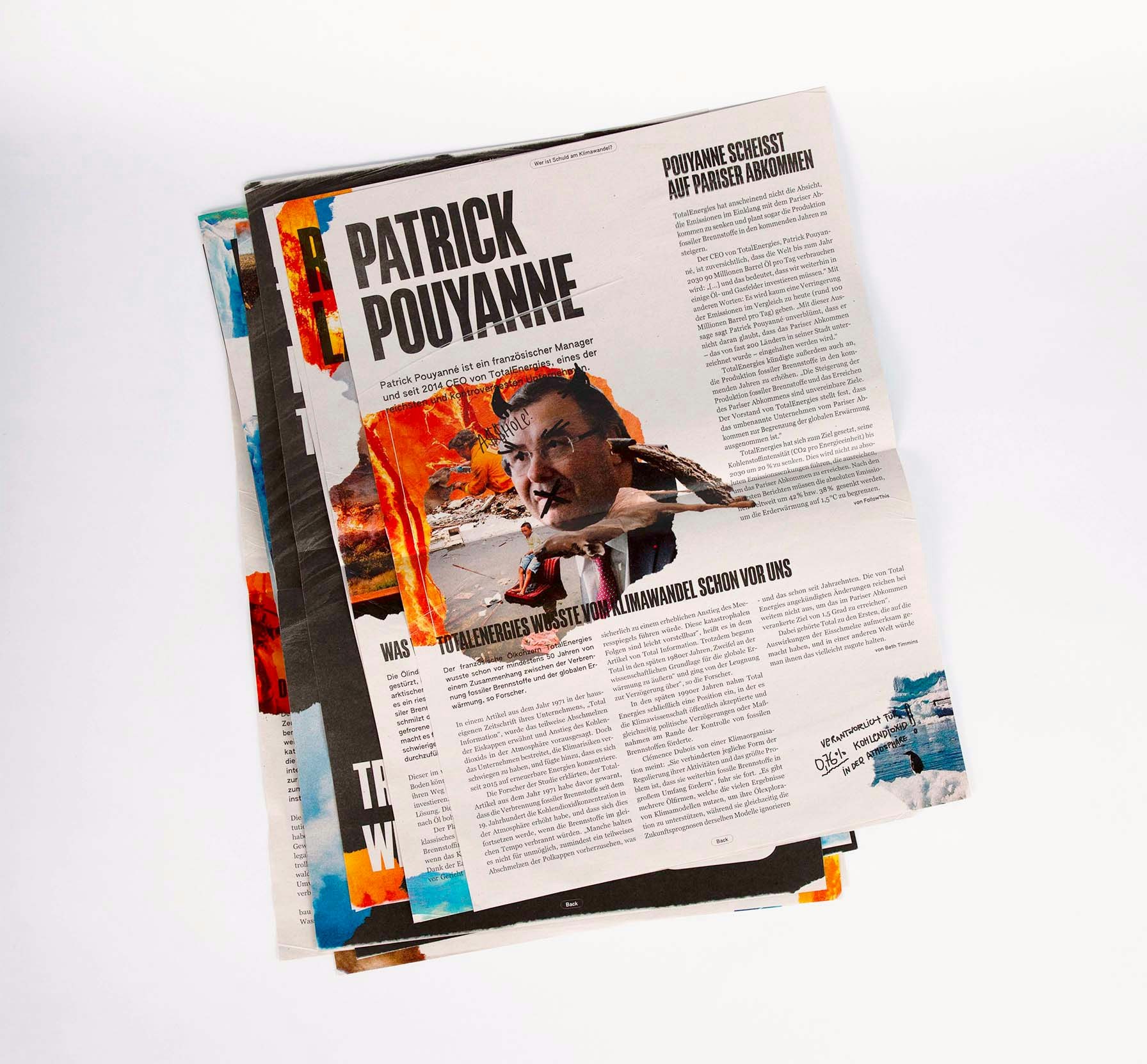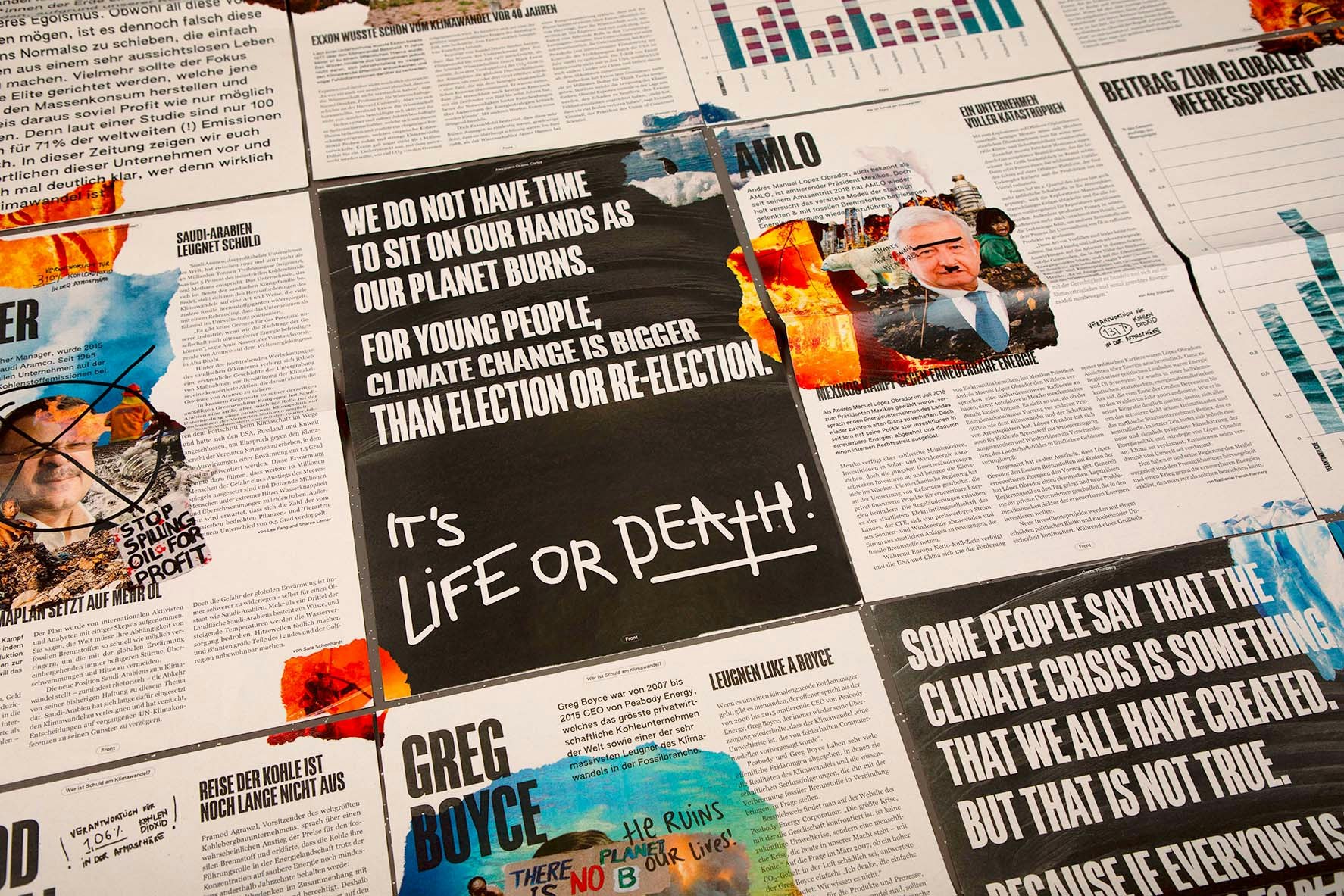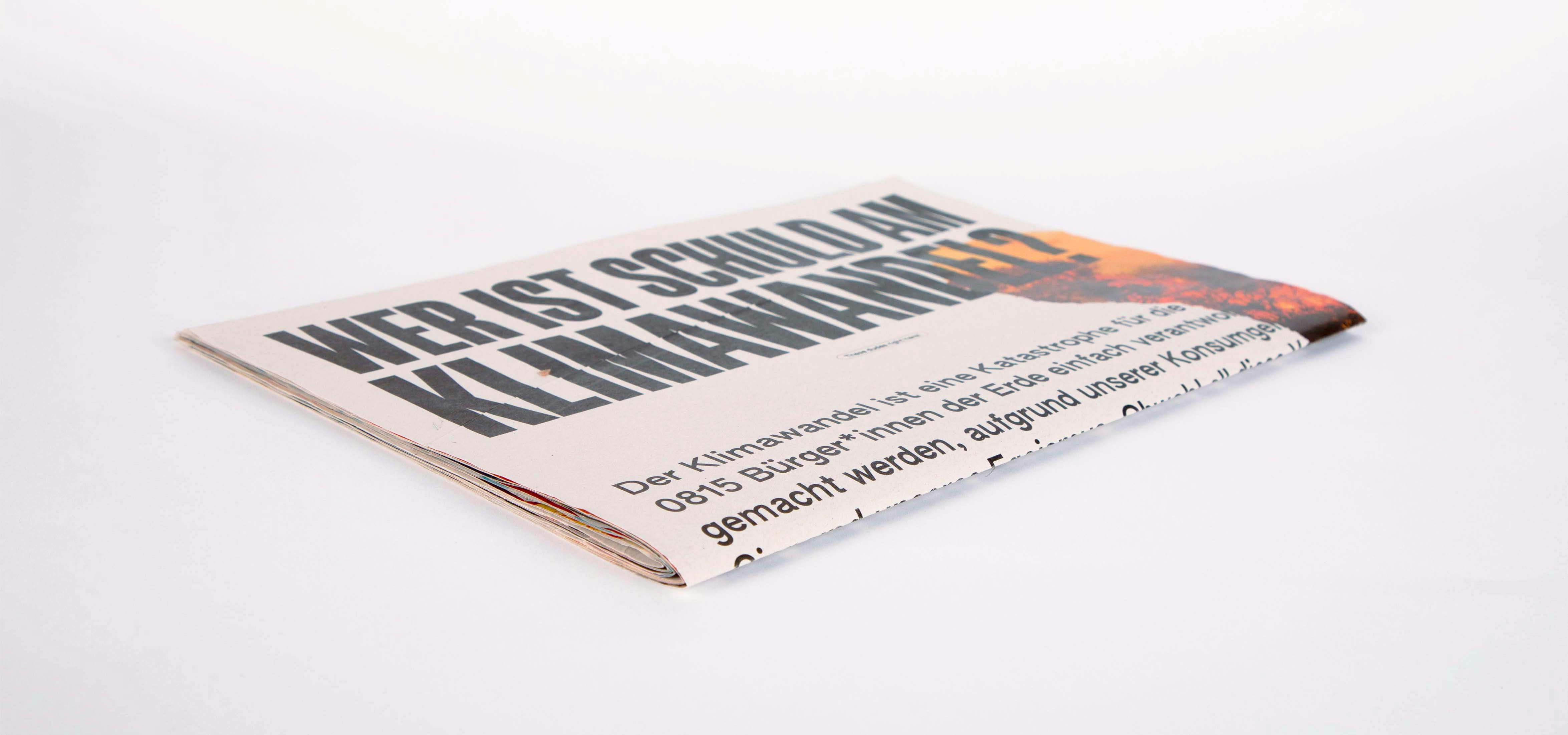 ---
Next Project
CALYPSO
Packaging Design, Corporate Design
CALYPSO was created in collaboration with Lilo Hohenberger and the desire to develop a fictional, sustainable sex toy brand that celebrates a woman's lust and pride.